Home
June 2-7, 2024 - 
University of Kentucky's Robinson Forest 
Are you interested in the environment and want to know more about forests, trees, insects, water and wildlife; in short, Kentucky's natural resources? Then consider the Kentucky Forest Leadership Program where you can explore the many aspects of forestry and related fields. If you like hands-on learning in the great outdoors then this program is for you. This week-long, residential program is designed for high school students.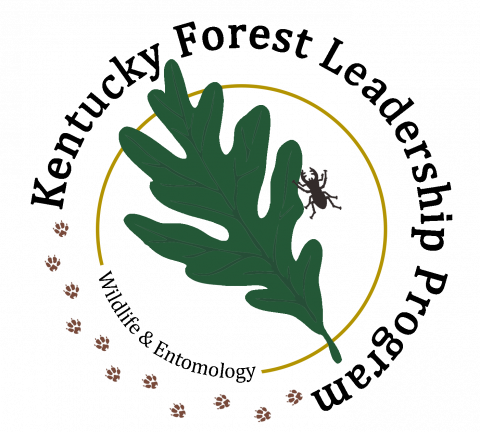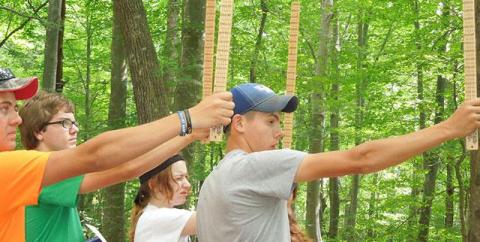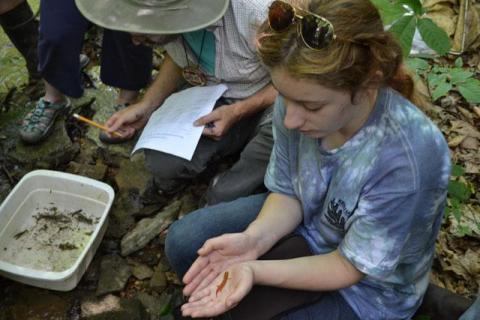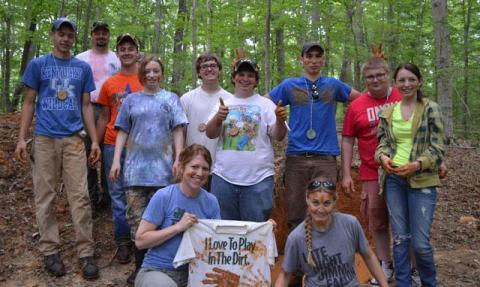 The Kentucky Forest Leadership Program offers three educational tracks*: Forestry, Entomology and Wildlife. While choosing a track provides you the opportunity to experience a concentrated program, the three tracks will work together throughout the week just as real-life natural resources experts do. So, if you want to learn about Kentucky's forests, but are seriously interested in insects or wildlife you will get the opportunity to experience a concentrated program in entomology or wildlife while also learning about the forest.
The leadership program is not a recreational summer camp. You can expect to be busy with a full schedule of hands-on forestry and natural resource activities for the week, including:
Forestry – students will learn about tree and plant identification, forest evaluation and management, soil and water quality and fire management in Kentucky's forests.
Entomology – students will learn about insect identification, collection, preservation and ecology. They will also learn about the positive and negative impacts insects can have on Kentucky's forests.
Wildlife – students will gain experience with different techniques to sample, identify and manage wildlife as well as conducting species diversity and population surveys in various Kentucky habitats.
The Instructing Team
The instructors and advisors are trained forestry and natural resource professionals from the University of Kentucky's Departments of Forestry, Entomology and Natural Resource and Environmental Sciences as well as the Kentucky Division of Forestry, Kentucky Department of Fish and Wildlife Resources and the Kentucky Division of Conservation.
*Limited enrollment in each educational track.